Kitchen island with worktop or peninsula. Which one to go for?
4 de November de 2022
Having a beautiful kitchen island with worktop is a dream for those of us who love watching DIY shows. However, there is another option available that can be equally functional, while still giving us a lot to play with: a kitchen with peninsula. Which one is better for each situation?
What is the difference between kitchen islands and peninsulas?
DIY shows have inspired many customers to renovate their kitchens. Kitchen island designs have become all the rage thanks to these TV shows.
One thing's for sure, to install a kitchen island with worktop we need (a lot of) space. The good thing about them is that they aren't attached to any walls. In other words, as they are located in the centre of the room, we should leave a few metres of surrounding space for everything to function.
On the other hand, a kitchen peninsula is accessible from 3 sides, while the remaining side is attached to the wall. For example, it is normally a perpendicular continuation of the main unit, and forms an L shape. With this simple change of position, the units become more compact.
What function can we give worktops for kitchen islands or peninsulas?
Both the island and the kitchen peninsula offer great storage thanks to cupboards and drawers. But this isn't the only thing.
Have we thought about a kitchen island with sink? Have we imagined a hob on the peninsula? Is it even possible to install these on such extensions?
Cooking from the kitchen island
Ascale worktops for kitchen islands can include installed hobs without affecting the surface. It's what is known as an invisible kitchen. This lets us cook on our island or peninsula without losing any work space.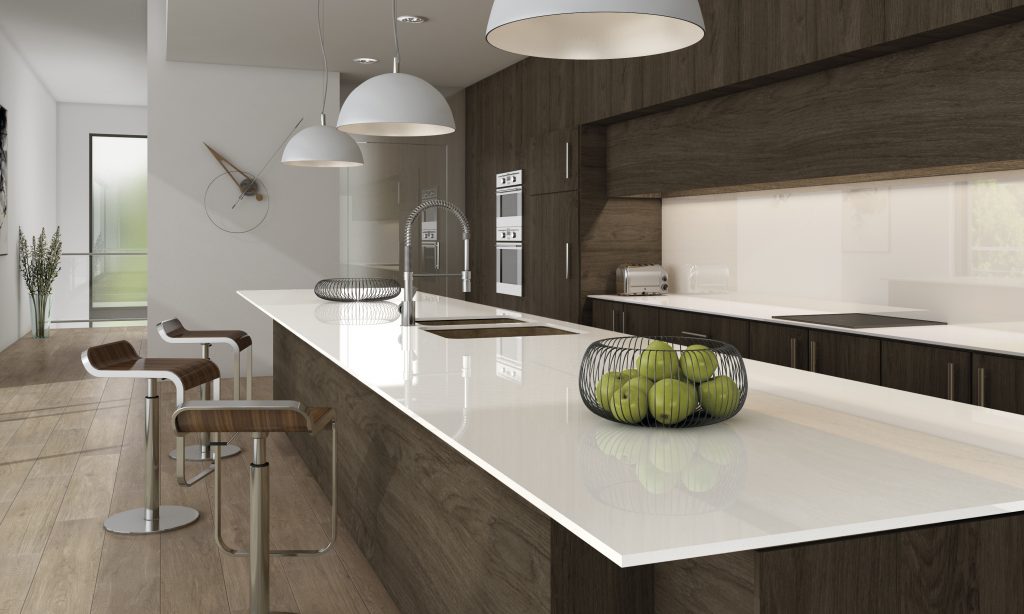 For this design, we must consider: the sockets, cooker hood and space to move around. As for the smoke, there are cooker hoods especially made to go on kitchen islands.
In terms of space, we should leave at least 90 centimetres for the person cooking to be able to move around with no problems.
Kitchen island with sink
If we want to install a sink, we just need to make sure that the worktop for kitchen island (or peninsula) includes a cut-out for it.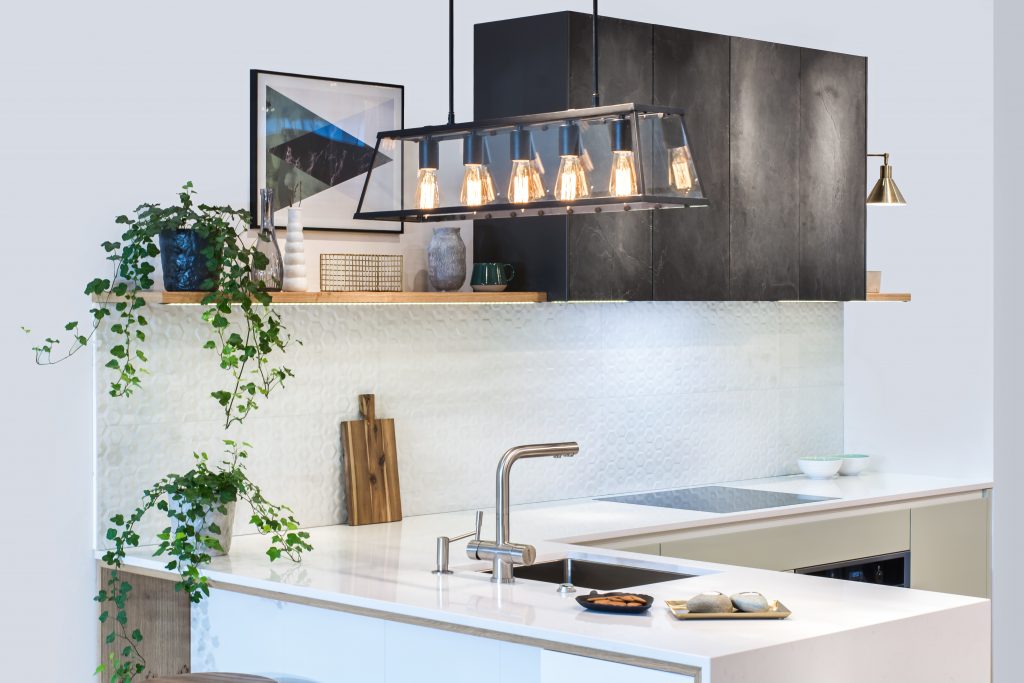 Of course, as much as we would love to wash the dishes facing the lounge, we need to make sure that the water connection is well positioned. Don't forget to rely on an expert for this.
If we want to install a dishwasher, we need enough space for the door to open. Not to mention the need for electrical sockets.
Kitchen island with worktop or kitchen peninsula. Which one is for me?
A kitchen that opens into the lounge could be ideal for installing an eye-catching kitchen island. However, such an extension isn't always possible due to lack of space.
It's enough to assume that as a sink or hob normally takes up 60 centimetres, a worktop for kitchen island will need to measure at least 120 centimetres in length. We should also consider that the surrounding space should not measure less than 75 centimetres to remain functional.
If with these measurements our kitchen starts to occupy space in the lounge, or if everything seems a bit compressed, then a kitchen with peninsula is our go-to option. In this case, by attaching it to a wall, we will gain space to move easily. In fact, this idea is the most common in small, open plan or even closed kitchens.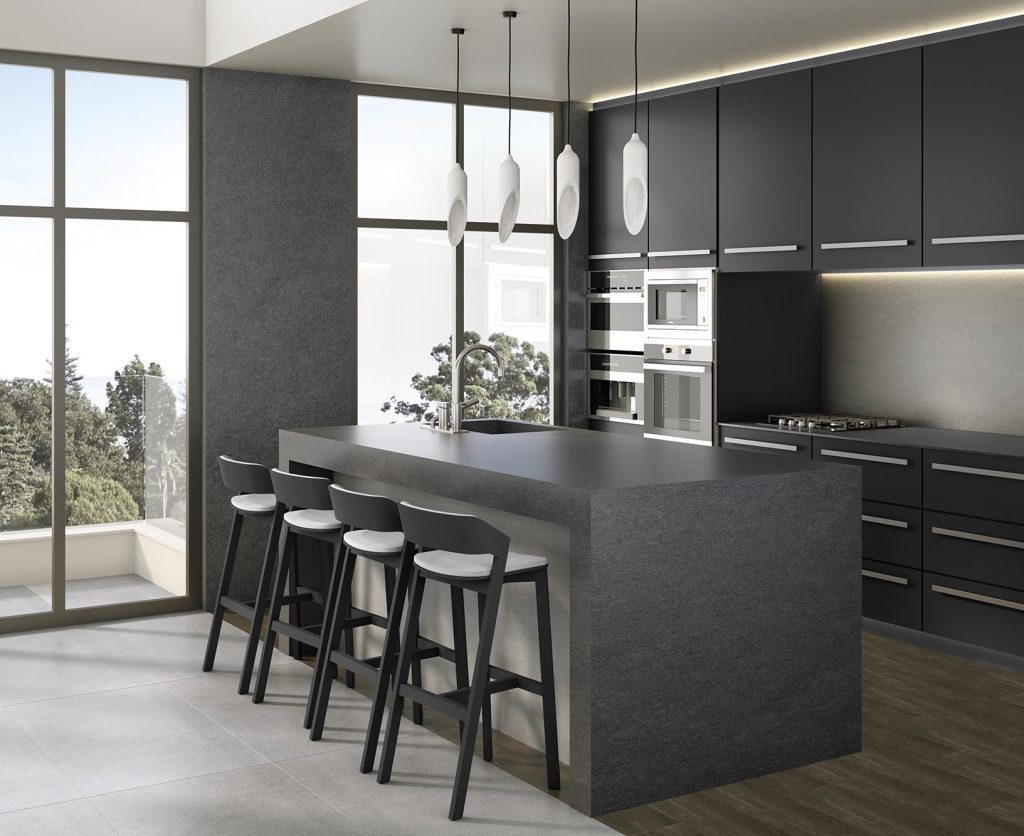 In any case, there are so many options that the best thing to do is trust the experts, both for the renovation itself and for choosing the materials.
It would be a shame to put so much time and money into renovating the kitchen to end up with little storage space or a kitchen island with worktop that overshadows the rest of the work.